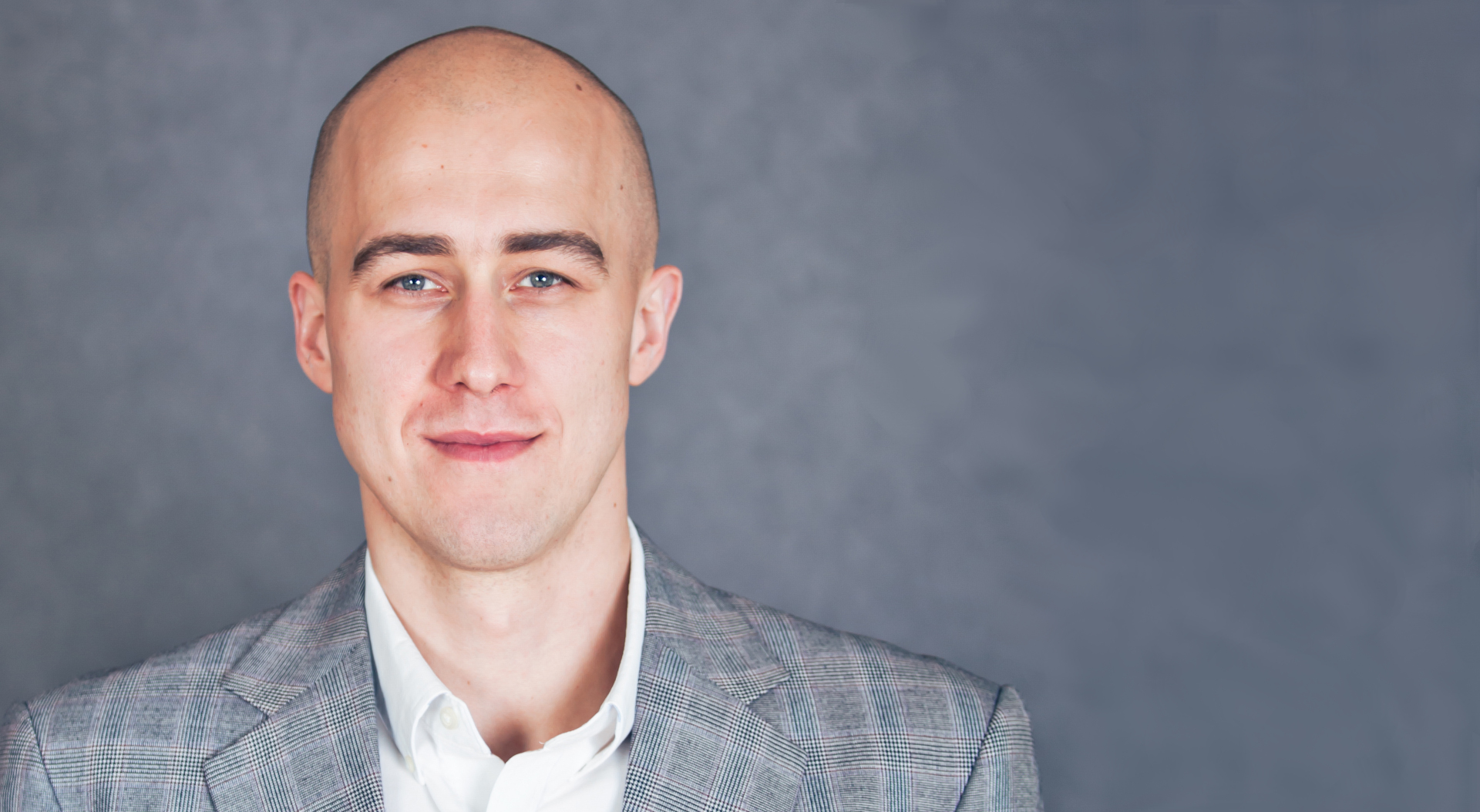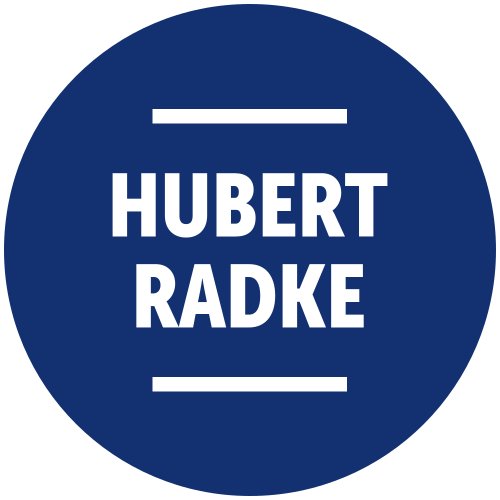 "Sports is a metaphor for overcoming obstacles and achieving against great odds. Athletes, in times of difficulty, can be important role models."


Bill Bradley - American Hall of Fame basketball player and U.S. Senator
SPORTS LAWYER
Sports Law Expert
Players' Representative & Athletes' Rights Advocate
EDUCATION
I am the graduate of Law and Administration Faculty at Nicolas Copernicus University in Toruń, Poland (1999-2000, 2001-2005), where I obtained Master of Laws degree with overall grade 'A'.
I was a student-athlete under a scholarship at Loyola University Chicago (2000-2001), where I was named to the College of Arts and Sciences' Dean's List.
I successfully completed the Summer Programme on International Sports Law: The Expanding Area of Sports Law organised by the Asser Institute International Sports Law Centre, in Hague, Netherlands (2013) and the online course: Representing the Professional Athlete organised by Case Western Reserve University in Cleveland, USA (2014).
I graduated from Instituto Superior de Derecho y Economia (ISDE) in Madrid, Spain, where I finished the prestigious Global Executive Master in International Sports Law program and obtained the LL.M. degree in international sports law (2017).
I was among one hundred persons from all around the world selected to participate in the renowned Sports Business Classroom course on NBA & NBPA Collective Bargaining Agreement and the business aspects of basketball, held by the NBA Summer League in Las Vegas (2022).
Currently, I am pursuing doctoral degree in sports law at Law and Administration Faculty at Nicolas Copernicus University in Toruń, Poland.
PROFESSIONAL EXPERIENCE
I have been a lawyer at my family law firm Radke Law, located in Wloclawek, Poland since 2014. I have been developing a sports law practise under #RadkeSportsLaw brand, focusing on representing athletes and coaches. In addition, I provide legal consultancy to sport clubs and organisations on certain legal issues. I advised on creation of the Basketball Players Labour Union in Poland. I draft and negotiate sport contracts, represent sports clients in disciplinary proceedings and arbitration. Among others, I acted on behalf of the athletes in front of the Court of Arbitration for Sport (CAS), the Basketball Arbitral Tribunal (BAT) and the Disciplinary Panel of Polish Anti-Doping Agency (POLADA).
I have been the representative of the international basketball agency Limelight Hoops with its headquarters in Germany and Spain since 2014. I represent the agency and its clients in contract negotiations with basketball clubs and in case of disputes in arbitration proceedings. I am a basketball agent certified by the International Basketball Federation (FIBA) and National Basketball Players Association (NBPA) operating by the NBA league.
I am a guest lecturer at Instituto Superior de Derecho y Economia (ISDE) in Madrid, Spain, where I teach an international sports law class on the basketball contracts. I also teach a sports law class at the "Sport Manager" programme held by Poznań University of Economics and Business in Poland. Earlier I lectured sports law at the postgraduate studies in sports management organised jointly by CIES, FIFA, Stadion Narodowy PL.2012+ and Koźmiński University in Warsaw, Poland.
I coauthored first modern sports law textbook in Poland. Furthermore, I authored and coauthored a number of law articles and gave the media interviews regarding the legal aspects of sport. I attended and spoke at sports law conferences and seminars on the national and international level. I am  a member of International Association of Sports Law in Athens, Greece, of a Sport & European Union association and of Polish Association of Sports Law in Poznań, Poland. Currently I am also a pro bono member of Sports Council in Wloclawek, Poland – the sport advisory body of the town's mayor.
Commentator
I have been a basketball analyst of Canal+ television in Poland since 2007. As a color commentator I analysed over 500 NBA, Euroleague, FIBA Champions League and different European national leagues basketball games. I commentated NBA Finals 'live' from USA in years 2010-2015 and NBA All Star Weekend in 2016 and 2017. Furthermore, multiple times I presented the basketball analysis and explained the legal aspects of basketball in the #legalbasket series held at #BasketOffice magazine broadcasted at Canal+Sport channels. I also gave a number of interviews for different media in Poland and abroad regarding the game of basketball, as well as legal and business aspects of sport.
Basketball Player
13
GAMES FOR POLISH NATIONAL TEAM
414
GAMES IN BASKETBALL LEAGUES IN POLAND
28
GAMES IN NCAA BASKETBALL COMPETITION
17
GAMES IN EUROPEAN BASKETBALL CUPS COMPETITION
I started regular basketball practices in the youth club of Junak Wloclawek under coach Janusz Maliszewski in 1992.
Over the period of 1994-1998 I played for a youth club of Junak Włocławek under coach Grzegorz Karólewski.
In 1998 I made a debut in senior basketball for Anwil Włocławek basketball club under coach Eugeniusz Kijewski and in the season 1998-1999 I was a member of Polish Basketball League (PLK) runner-up team.
In the years 1999-2000, after starting the legal studies at Law and Administration Department of Nicolas Copernicus University in Toruń, Poland, I represented AZS Toruń basketball club in PLK and junior team competition. Also I played for AZS UMK Toruń university team in the Academic Basketball League (LAK) competition, where I was a part of the winning squad.
In the years of 2000-2001 I played NCAA basketball being a student-athlete of Loyola University Chicago under an athletic scholarship.
After returning to Poland in 2001 I signed my first professional contract and played over the period of 2001-2004 for Notec Inowroclaw basketball club in PLK.
In the season 2001-2002 I played again in LAK competition, where I was a member of AZS UMK Toruń runner-up squad in 2002.
In 2002 I was awarded as the Best Student-Athlete of Nicolas Copernicus University in Toruń, Poland.
In 2004 I was called to the All-Star Game of PLK and later that year also to the Polish National Basketball Team camp.
Since 2004 over the period of 6 basketball seasons I played at the top basketball level in Poland, consecutively for basketball clubs of Anwil Włocławek, Turów Zgorzelec, Energa Czarni Słupsk, Kotwica Kołobrzeg, Polonia Warsaw, and PBG Basket Poznań.
In seasons 2004-2005 and 2005-2006 I played with Anwil Włocławek basketball club in European basketball competition, consecutively in FIBA Europe Cup and ULEB Cup.
In 2005 I was a member of Anwil Włocławek runner-up squad in PLK.
In summer 2005 I made my debut in Polish National Team and represented Poland in 13 games in international competitions.
I spent half of the 2010-2011 season playing for MMKS Siden Toruń in Polish Basketball Federation (PZKosz) 2.Liga competitions being the best scorer of the league.
In the second half of 2010-2011 season and in the 2011-2012 season I played for Rosa Radom in PZKosz 1.Liga competitions.
In seasons 2012-2013 and 2013-2014 I coninued my career in Rosa Radom, playing with this club in PLK competitions.
In 2012 I have been awarded as a Best Big Man of PZKosz 1.Liga competitions by sportowefakty.pl
My basketball career ended with an injury that occurred during the PLK regular season game between Rosa Radom and Anwil Włocławek, at my "home arena" in Włocławek, in March 2014. Several times during my basketball career I was named as on of the Top-10 Polish Centers and Power Forwards by polskikosz.pl